Chainsafe Storage redesign
Creating a frictionless experience to retain costumers
I took initiative to make the Chain Safe Storage more user-friendly.
I merged their products and improved the signup experience
I have merged 2 of their products and integrated sharing option and profile settings into a single interface.

I have improved the registration experience by considering their touchpoints as new users or returning customers (UXA below). Find the Figma prototype here.
With the new experience, customers would have a friction-free experience
And can perform their daily tasks from an interface, without having to connect and exit the interface. That will translate into greater retention.
The following are the steps I took to create a highly intuitive interface for Chain Safe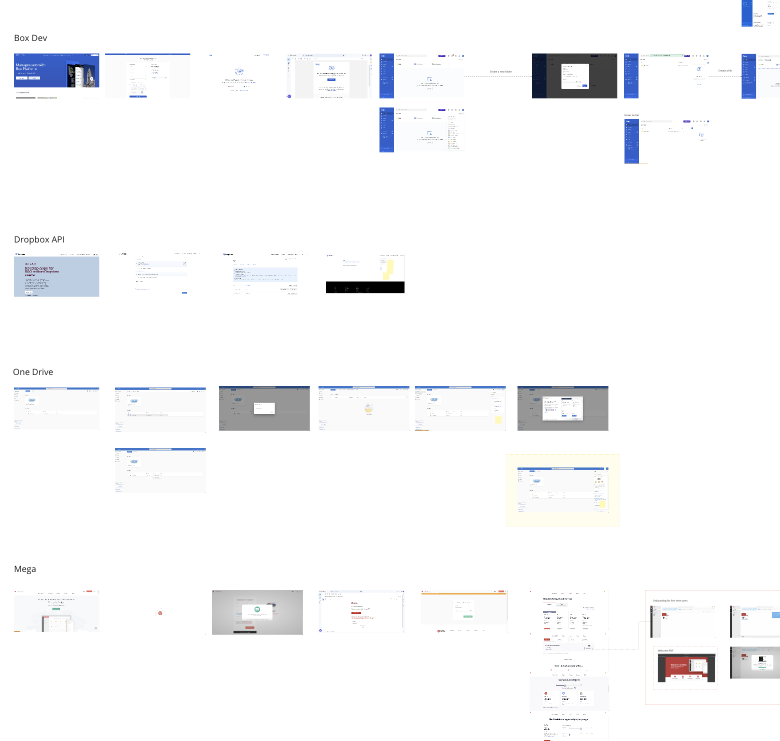 I researched 10 other competitors, both direct and indirect
And found similar/recurrent trends for all of their SaaS services.
Many opportunities to be taken into consideration such as
Billing/upgrading

Account settings

Profile settings

Help and Documentation

Integration with other tools

Signup experience
However, I decided not to go overboard with exploration, and to work on the low-hanging fruits only
Using information gathered by competitors and Chain Safe Storage, I created a UXA architecture.
The goal is to combine the functionality of the product with low-hanging fruits and create a clear information architecture.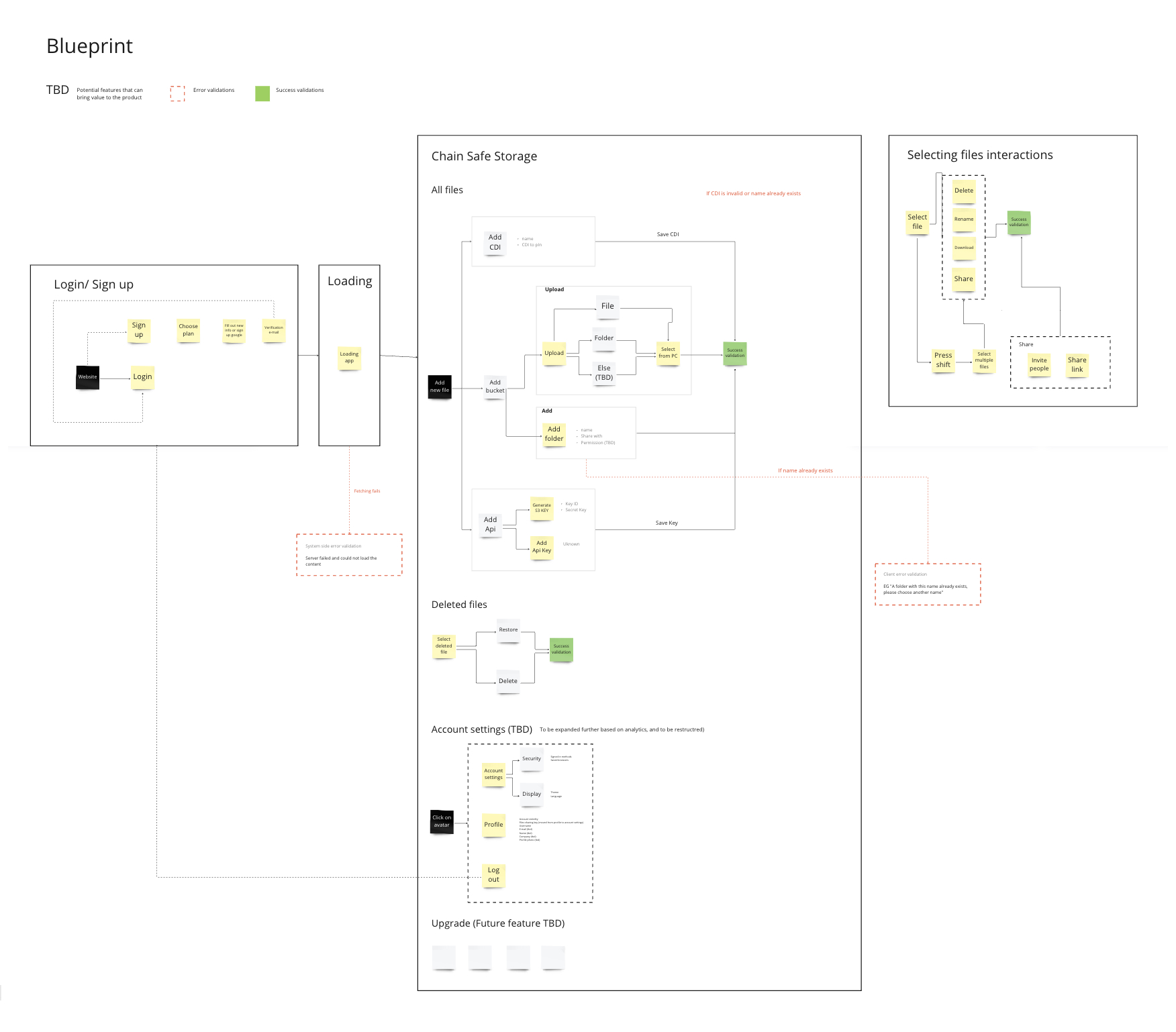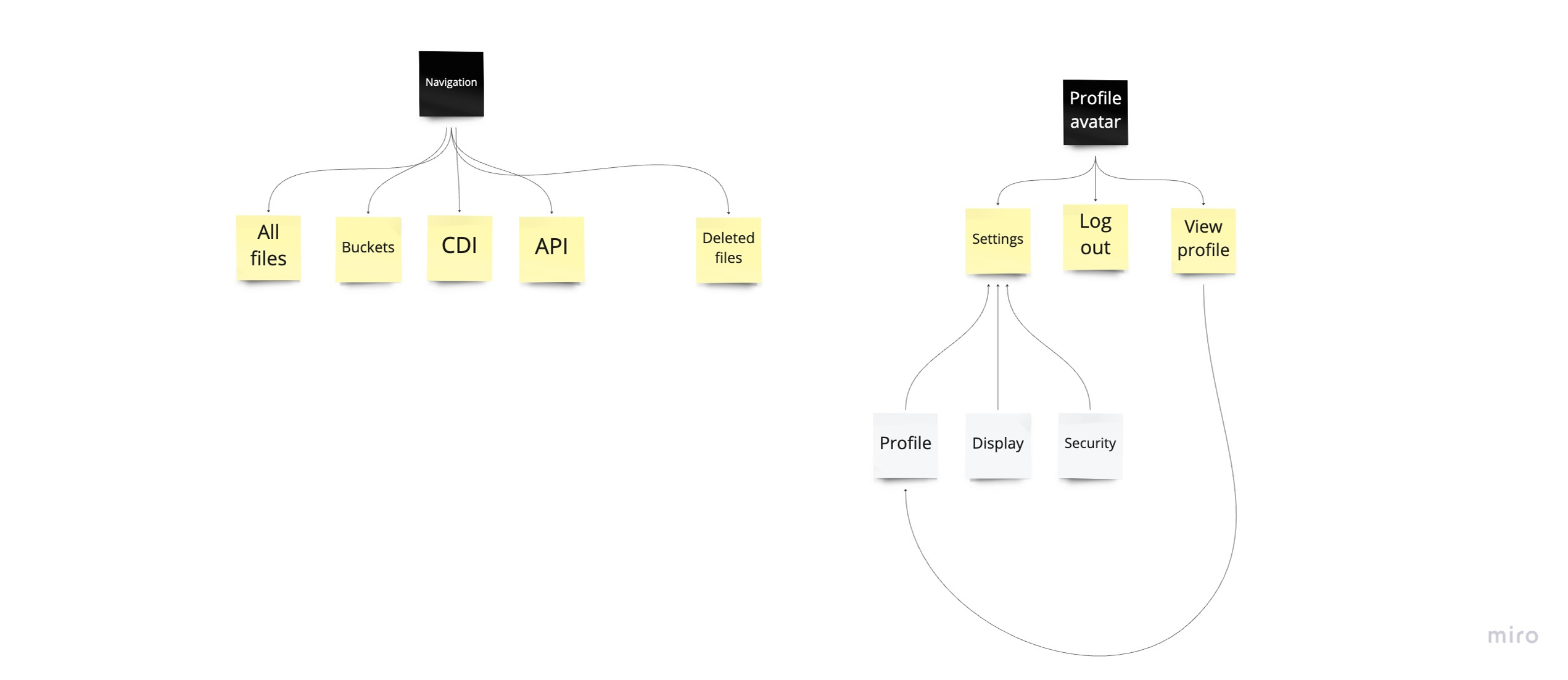 How did the UXA help me when redesigning the product?
The UXA helped me focus on the quality of user experience in regard to usability, design affordances, findability, content clarity, interactions, or appropriate placement of UI elements when wireframing
I went through 3-4 iterations of Black and white wireframes
Some of the wireframes I made before the Prototyping stage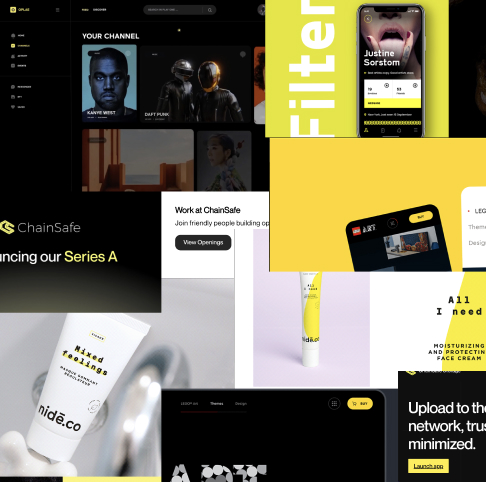 To keep the branding consistent, I had to create a mood board, that helped me get inspiration for the SaaS
I created a design system to store all of the common patterns, icons, typography, and colors I would have needed for the UI
I put together this small design system as I went through a set of 3 UI iterations.
Making over 6 versions of the redesign, helped me find the most suitable, user-friendly pattern combinations.
Find the latest version here in this Figma Prototype
A quick look to the Before and After the changes